Trackdays4all organizes since 1999 the traditional spring track days on the all-renewed circuit of Val de Vienne.
The week before Easter, from 30 March to 1 April, you can race for 3 days on one of the most beautiful race tracks in France. Open for beginners – classics – experienced riders – pre season testing
The track and facilities like the tarmac, pit boxes, showers, toilets and electricity are completely renewed. So 'our' track of Val de Vienne is now in the top 5 list of tracks in France! And there is no noise limit!!!
You can spend the night at the paddock. There are sanitary facilities and electricity available there. You can also rent a pit box for 3 days in a row. The pit boxes are 5×9 meter and provided with electricity, shower, toilet, television and closable doors.
HIGHLIGHTS:
Fantastic race track with modern facilities
NO noise limit
Time keeping for FREE
Test the new Ducati Panigale V4 for free
FREE suspension check by HK-Suspension
Good food & drinks for little money in the restaurant on the paddock
Lots of track time in different groups, free riding
Professional race service with tires and parts
Photographer present
Personal video coaching
No (race) bike? No problem! Rent-a-Racer
The track is situated in a beautiful quiet area, near the charming village of L'Isle Jourdain near the River Vienne, 50 km from Poitiers. The travelling distance from Calais, France, is about 400 km. Registration is open for recreational riders and licence holders. All participants are divided into groups, corresponding to their speed and experience: there will be a beginners group, an advanced groups and a fast group for licence holders, who will be able to entirely prepare themselves for the coming racing season.
No (race) bike? No problem! Rent-a-Racer
Now it's possible exclusively at TRACKDAYS4ALL to rent a beautifull 'race' prepared Triumph Daytona 675 for a track day including petrol, tyres, brake pads, etc. etc. for 375 Euros all in per day. You just need to bring your leathers, boots, gloves, helmet and back protector and we take care of the rest!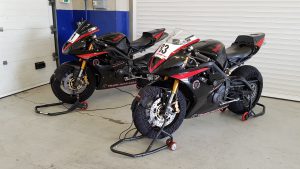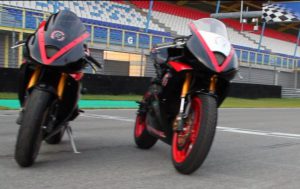 Test the Ducati Panigale V4 yourself for free
You can make a test ride on the track for free on the Ducati Panigale V4. Pay attention: you'll have to pay a deposit of 1.000,- Euros for possible crashes or damaging the motor bike.
Classics & Youngtimers
We love Classics & Youngtimers ! Every year we have a lot of these bikes and can classify them in the right group.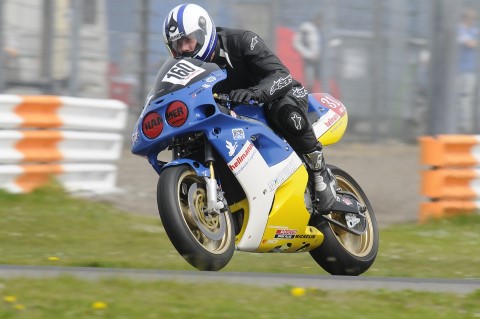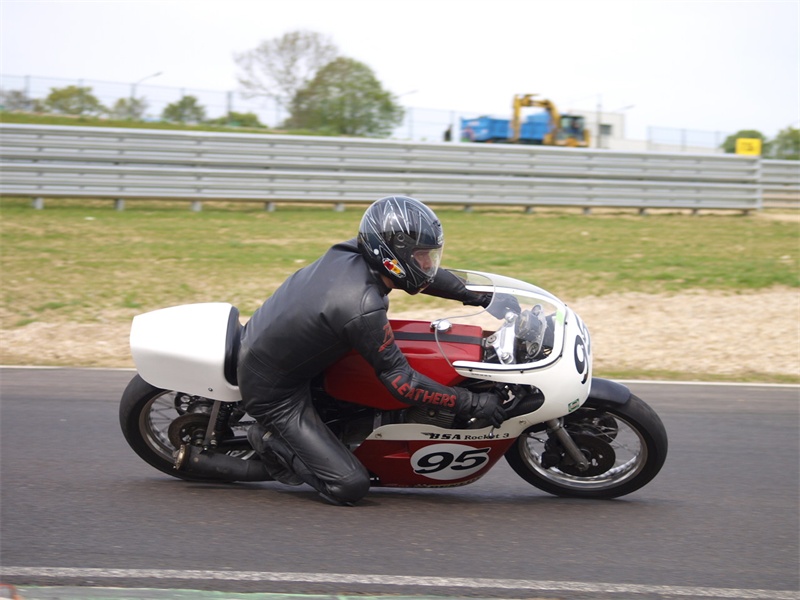 Personal Coaching 
For everyone who wants to make progression during this track event, we developed an exclusive coaching method which is done by using video data. The personal coaching is given by former World SBK riders like Kevin Valk, Ronald ter Braake, Ron van Steenbergen, Tony Covena, Koen Zeelen and Ghisbert van Ginhoven. The costs per day are 175 Euros; this includes your personal film images. This does not include the registration fee. Click for more information.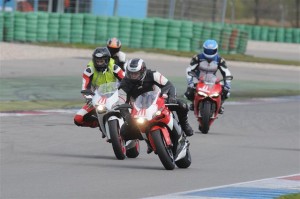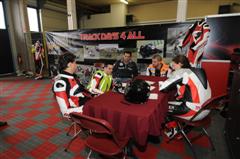 Race Service at Val de Vienne
Our Race Service will be available during during all the days. You can come by for mounting, balancing or consulting about tires. We also sell tires from Pirelli at very attractive (racing) prices. Most of the tyre sizes are kept in stock; divergent sizes must be ordered in advance. The racing service also can provide other items like for instance the following: clip-ons, brake pads, handles, oils, lubricants, racing screens, paddock stands, and so much more….! New tyres bought on site are fitted and balanced FREE of charge!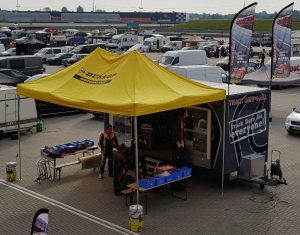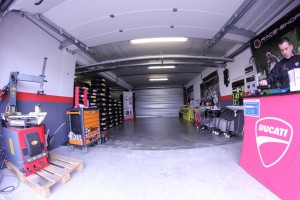 Suspension service
HK Suspension (Öhlins & Wilbers Suspension) will be available during the whole week. They can adjust your suspension perfectly!
Catering
The restaurant La Fermé and the Paddock Café at the circuit are open daily for coffee, lunch, dinner and a well-deserved pint in the evening.
Photos
Ad Kievit from Wegrace Info is joining us to shoot the most beautiful action pictures. These pictures can be ordered there and will be sent to your home address.
Safety
It's required to wear an approved helmet, leathers, gloves, motorcycle boots and back protector.
Costs
– 3 track days, the 30th of March – the 1st of April = 475 Euros
– Pit box for 3 days = 375 Euros
– One place in a pit box 3 days = 95 Euros
– Motorbike transport from Holland to Val de Vienne = 150 Euros
– Personal coaching 1 day = 175 Euros
– Renting a Triumph 675 Daytona = 375 Euros all in per day
Specifications Circuit du Val de Vienne
Length: 3.757 meter
Width: 11-16 meter
Paddock: 4.500 m²
32 pit boxes
Good sanitary facilities
Restaurant at 500 m distance from the paddock
Petrol station 5 km distance from the circuit
CIRCUIT DU VAL DE VIENNE
86150 Le Vigeant
Tel. +33(0)549488638
Website www.circuit-valdevienne.fr