FULLY BOOKED
For the 15th year on a row, Trackdays4all organizes a 2-day track event in 2023 at the beautiful race track of Circuit des Ecuyers.
We have claimed 2 fantastic days at the Whitsun weekend of the 27th & 28th of May.

….And including time keeping with live timing for free!
These dates are perfect for a short (race)holiday in the beautiful Champagne region of France.
The track of Ecuyers becomes very populair by the riders because every year these track days are completly fully booked! With a length of 3500 meter and no less than 17 curves, this is a very technical and challenging track (it has been compared by participants with a giant rollercoaster!). Perfect for practice track riding or get some training. Circuit des Ecuyers has got everything: from short technical parts to extremely fast cork screws and small height differences. Furthermore, the circuit is very safe and conveniently arranged with good gravel beds.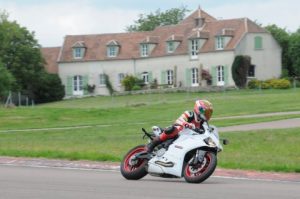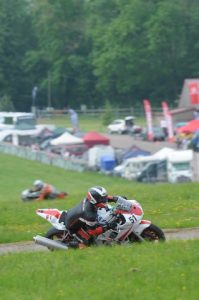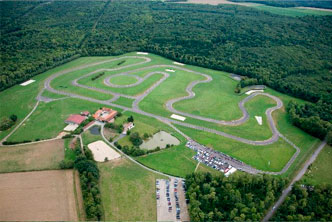 All participants are divided into groups, corresponding to their speed and experience: there will be a beginners group, an advanced group(s) and a fast group. At Trackdays4all you'll get free riding sessions! So you don't have to ride behind an instructor.
There is a sound limit of 95 DB; this is a quite larger norm (+ 7 DB) comparing to Holland but please make sure your bike is not exceptionally noisy; therefore no open racing exhaust without DB-killer are allowed!
Facilities
On the paddock are toilets, showers and electricity. Camping and staying overnight is possible from Friday 19:00 to Sunday 18:00 at the (small) paddock and the parking lot near the circuit; there are no toilets/showers and no electricity on the parking lot! The circuit and paddock are closed off in the evening hours and at night. We recommend to stay in a hotel or chambres des hotes, its very cheap and there are plenty nearby. Please click on this web link for all the hotels and B & B's in the surroundings of the circuit: http://circuitdesecuyers.com/ou-dormir/
Rent a pit box. It's possible to rent a pit box for 2 days . They are 40m2, so big enough for appr. 10 motorbikes, and provided with electricity and closable doors. The price for the whole pit box is 380 Euros for 2 days.  There are only 3 pit boxes available!
The circuit is located near the cosy historical town of Chateau Thierry, between Reims and Paris, 150 km from the Belgium border and 250 km from Calais.
Personal Coaching
For everyone who wants to make progression during this track event, we developed an exclusive coaching method which is done by using video data. The personal coaching is given by former MotoGP and World SBK riders like  Bryan Schouten, Ronald ter Braake, Ron van Steenbergen, Ghisbert van Ginhoven, Tony Covena en Koen Zeelen. The costs per day are 189 Euros; this includes your personal film images. This does not include the registration fee. Click for more information.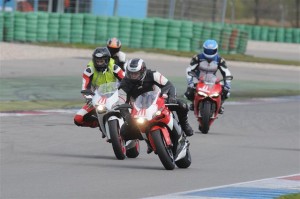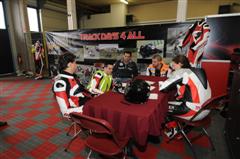 No (race) bike? No problem! Rent-a-Racer 
Now it's possible exclusively at TRACKDAYS4ALL to rent a beautifull 'race' prepared Triumph Daytona 675 for a track day including petrol, tyres, brake pads, etc. etc. for 375 Euros all in per day. You just need to bring your leathers, boots, gloves, helmet and back protector and we take care of the rest!
Tyre and spare parts service
RR Motorsports provides the tyre and spare parts service during all Trackdays4all track days. You can go there for mounting, balancing and advice on tyres. You can also buy Bridgestone, Dunlop and Pirelli tyres at very competitive (race) prices. The most common sizes are in stock, other sizes have to be ordered in advance. RR Motorsports also carries all kinds of parts such as clip-ons, brake pads, levers, oils, lubricants, fairing windows, motorbike mounts, etc, For more info or to order in advance see www.rrmotorsports.nl.
Catering
There is a caterer on the paddock present who serves warm and cold drinks, sandwiches and hot food.
Fuel
The closest fuel station is about 5 km away, so bring jerry cans.
Costs
– 2 days; Saturday the 27th & Sunday the 28th of May= 279 Euros
– Personal coaching 1 day = 189 Euros
– Pit box 2 days = 380 Euros
– Renting a Triumph 675 Daytona for 2 days = 790 Euros
Specification Circuit des Ecuyers
– Length : 3,5 km
– Width: 10-12 meter
– Paddock: 1.500 m2
– Marshalls, practitioner and ambulance available
– Situated between Reims and Paris, 250 km from Calais (Dover) and 150 km from the Belgium border
CIRCUIT DES ECUYERS
Ferme de Fary
02130 BEUVARDES
Tel. +33(0)3 23 70 98 61
Fax +33(0)3 23 71 44 89
www.circuitdesecuyers.com