FULLY BOOKED !
Again in January 2020: the winter track event on the spectacular circuit of Cartagena from the 8th until the 10th of January 2020.
HIGHLIGHTS:
– Very good weather the past 15 years (between 18ºC and 25ºC)
– Special offer exclusive hotel
– Free time keeping
– Test the new Ducati Panigale V4 for free
– Very cheap flight tickets (from 50 Euros) and rental cars (from 5 Euros/day)
– Very good food & drinks for little money in the many restaurants
– Lots of track time in different groups, free riding
–  No sound limit
– Professional Race Service with tires and parts
– Photographer present
– Personal video coaching
– Transport of your motorbike from Holland or Gemany
– No (race) bike? No problem! Rent-a-Racer
Cartagena is located near the Mediterranean Sea in the South of Spain, where a warm gulf stream ensures a very agreeable climate… palm trees grow there, need we say more? For the past 15 years the average temperature in January was between 18ºC and 25ºC. This is an excellent excuse to leave cold Northern Europe and take a 3-day ride during our track days under the Spanish sun!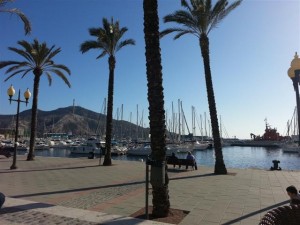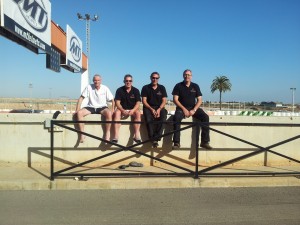 Circuito de Cartagena is a very challenging and quite technical with no less than 18 curves and a height difference of 9%. The tarmac quality is good and you get an excellent grip. There is no noise limit !!! This must be the reason why lots of racing teams in the World SBK, BSB and German IDM use Circuito de Cartagena as their testing track.
The track is located at the edge of Cartagena, at just 8 km distance from the amusing old city centre and harbour, where you'll find lots of restaurants, bars, nightclubs and hotels. There is also an excellent restaurant on the paddock where one can enjoy reasonably priced lunches and dinners.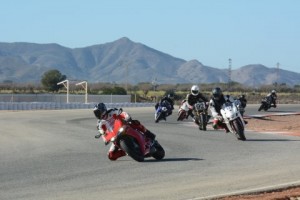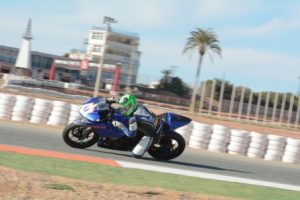 Registration is open for recreational riders, classics and professional racers. All participants are divided into groups, corresponding to their speed and experience: there will be a beginners group, an advanced group and a fast group for licence holders, who will be able to entirely prepare themselves for the coming racing season. For the ones who'd like to stay overnight at the circuit, it is possible to set up your own accommodation at the paddock.
Super package deal at the exclusive HOTEL LOS HABANEROS
The HOTEL LOS HABANEROS  has created a super package deal for Trackdays4all. You're staying from the 7th until the 11th of January (4 nights) in a luxury double room (air-conditioned with free Wi-Fi, satellite TV and a private bathroom) + breakfast + parking space (for your rental car) for only 149 Euros for 4 nights ! When you come together with a friend, you can share the double room. Otherwise you will be randomly assigned. It's also possible to book a single room, the exta costs are 80 Euros.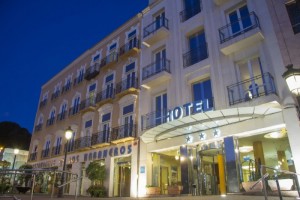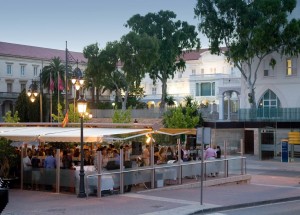 HOTEL LOS HABANEROS is located in the old city center, opposite the tourist office. The harbour, boulevard, tourist attractions, shops, restaurants, bars and night clubs are all in walking distance. The hotel has good motorway access (exit Centro), it's only a 15 minutes drive to the race track.
We are also staying in this beautiful hotel and it's obviously very cosy to stay together in the same hotel and have a drink together and share tall tales at the hotelbar.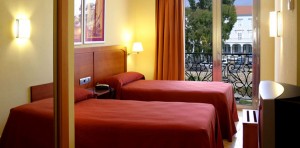 Flight ticket and car rental
A round trip ticket to Alicante or Murcia is already available at an average price of 50 Euros (see for example RyanAir or Transavia). Alicante is the nearest airport to the Circuito de Cartagena. You can rent a car at low-cost (starting at 5 euros p. day)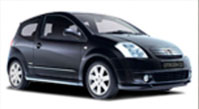 Paddock & pitboxes
There are sanitary facilities and electricity available at the paddock. You can rent a pit box for 3 days in a row for only 350 Euros. The pit boxes are provided with electricity (32ah), running water, air fitting and closable doors. Or you can book a place in a pit box for 80 Euros / 3 days. You share the box with 6-8 other people.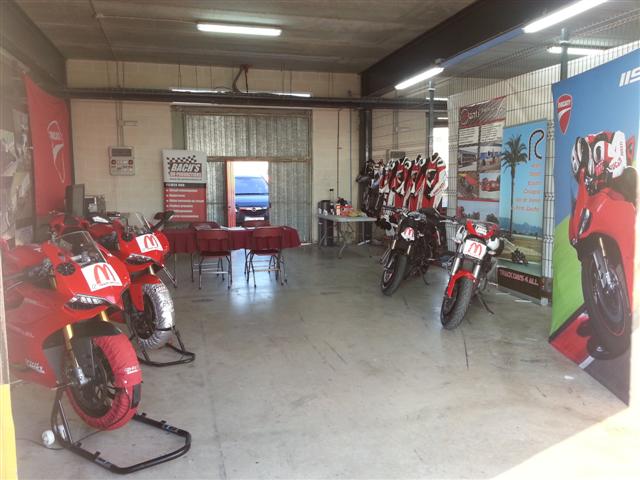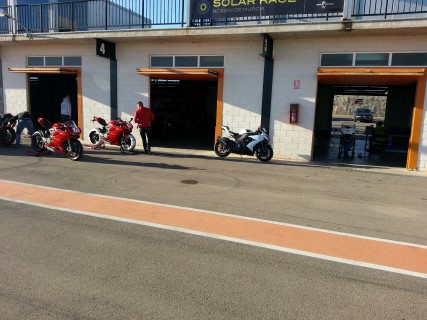 Transport
Off course we can also take care of the transportation to the Circuito de Cartagena of your bike and other racing stuff. For only 395 Euros our transport company Santi Event & Racing Transport brings your motorbike to the destination and back. One week prior to the track days you must take your bike to the arranged location in Holland or Germany, where it will be crated. Besides your motorbike, you can also send tires, tools, clothing etc., on condition that it all fits in the same crate.
Test the Ducati Panigale V4 yourself for free
You can make a test ride on the track for free on the Ducati Panigale V4. Pay attention: you'll have to pay a deposit of 1.000,- Euros for possible crashes or damaging the motor bike.
Personal Coaching 
For everyone who wants to make progression during this track event, we developed an exclusive coaching method which is done by using video data. The personal coaching is given by former World SBK riders like Kevin Valk, Ronald ter Braake, Ron van Steenbergen, Tony Covena, Koen Zeelen and Ghisbert van Ginhoven. The costs per day are 175 Euros; this includes your personal film images. This does not include the registration fee. Click for more information.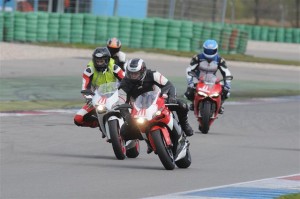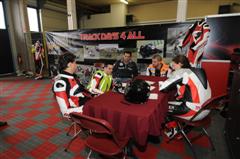 Race Service at Cartagena
Our race service will be available during during all the days. You can come by for mounting, balancing or consulting about tires. We also sell tires from Pirelli at very attractive (racing) prices. Most of the tyre sizes are kept in stock; divergent sizes must be ordered in advance. The racing service also can provide other items like for instance the following: clip-ons, brake pads, handles, oils, lubricants, racing screens, paddock stands, and so much more….!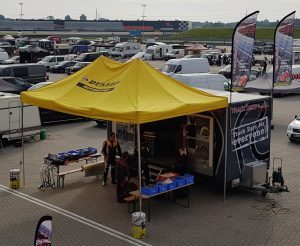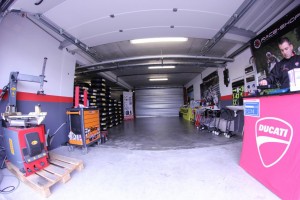 No (race) bike? No problem! Rent-a-Racer
Now it's possible exclusively at TRACKDAYS4ALL to rent a beautifull 'race' prepared Triumph Daytona 675 for a track day including petrol, tyres, brake pads, etc. etc. for 375 Euros all in per day. You just need to bring your leathers, boots, gloves, helmet and back protector and we take care of the rest!
Catering
There is an excellent restaurant on the paddock where you can enjoy reasonably priced lunches and dinners. You can also get a cup of coffee or a well-deserved pint in the evening.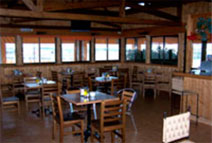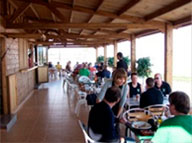 Photos
Ad Kievit from Wegrace Info is joining us to shoot the most beautiful action pictures. These pictures can be ordered there and will be sent to your home address.
Safety
At all track days of Trackdays4all is required to wear an approved helmet, a leather motorcycle suit, gloves, boots and a back protector .
Costs
– 3 track days, the 8th – the 10th of January 2020 = 349 Euros
– Hotel package at HOTEL LOS HABANEROS 4 nights + breakfast = 149 Euros
– Pit box for 3 days = 350 Euros
– One place in a pit box 3 days = 80 Euros
– Motorbike transport from Holland or Germany to Cartagena = 395 Euros
– Personal coaching 1 day = 175 Euros
– Renting a Triumph 675 Daytona = 375 Euros all in per day